In a previous article, I covered the importance of your company and product (or service) branding. It's now time to take a look at personal branding for equity crowdfunding.
Investors invest in people
Investors understand that it's very likely you'll need to pivot your business model. It's crucial for them to see that the team has the skills and the work ethic to succeed in the long term.
Before meeting you, it's quite likely that investors will Google you. And they will, hopefully, come across your website and your social media presence. Being a professional relationship, it's likely they'll check your LinkedIn and Twitter accounts first. But they might even come across your other social media presence on Facebook, Instagram or other networks.
And, in case you meet face to face, your online persona needs to match your offline self. Let's look at both sides of the coin in some detail.
Some tips for your online presence
The most important traits an investor will be looking at when it comes down to your online presence are:
Expertise in the field: you need to show that you know your market, target audience and even business model inside out. Your main tools will be blogging, podcasting or even a YouTube channel. In them, you'll be talking about your industry (especially future trends) and your target audience, always offering value to your audience (for example by answering questions they might have).
Experience: Make sure that the most relevant experience shines. Failed startups are a sign of having tried and learned from this adventure. Don't shy away from them!
Consistency: as you're gearing up towards a crowdfunding campaign, it's important to edit your profile quite single-mindedly. If you're still working on other ventures, make sure they take a secondary role in your profiles. It almost goes without saying, but once you're funded, you'll need to drop them anyway!
Authenticity: you can spot a 'fabricated' profile from miles away. Be open and honest about your professional trajectory. Also, don't use hyperbolic adjectives such as 'visionary' or 'guru'. Let your professional trajectory and content you produce speak for themselves.
And this is how to reflect all this in your main online channels:
Website:

Create an 'About us' or 'Team' page with photos and a succinct bio of the key team members. Provide a LinkedIn link for each one of them.
Blog frequently: ideally, you want all of the members of the team blogging on their area of expertise. Aside from being a great SEO tool, it will build the personal profile of your team members. One blog post per week should be the minimum you should aim for.

LinkedIn profile:

Edit ruthlessly your profile so it's clear you're working on the project that you're trying to raise money for.
Make sure you signpost your audience to your raise in your profile. Best done in your headline. In pre-campaign, send them to a landing page in your website to capture investment leads (more about this in a future blog post). During the campaign, send them to the pitch in the platform.
Share content and engage in your industry's conversation.

Twitter: make sure you're sharing not only the content on your website but also other relevant content from reputable sources. You should start this process weeks or even months before the raise so there is some history on your profile. As in your LinkedIn profile, this is a great place to signpost to your raise.
Other social media profiles: although less crucial than the professional channels, consider curating them for consistency.
Don't forget the offline world
The moment of truth… this is where your personal branding for equity crowdfunding comes to life! You need to come across both professional and approachable. A truly delicate balancing act. Some tips to do so:
Nail your 'elevator pitch' and rehearse some frequently asked questions: not only to convey your message effectively but also to inspire trust as a founder. I will expand this in future blog posts.
Engage in speaking opportunities: this is a great way to raise your profile. You should offer real value to your audience, rather than just being a sales or investment pitch. Tailor your presentation to the objectives of the event.
Business cards: a bit old fashioned… but so are some of the investors in the circuit. Make sure you have good quality cards consistent with your presence online and offline.
Branded t-shirts: they can be quite cringy… and they can also be really cool! If you are convinced you've nailed your company branding and message, they can be a great tool. Use at your own peril!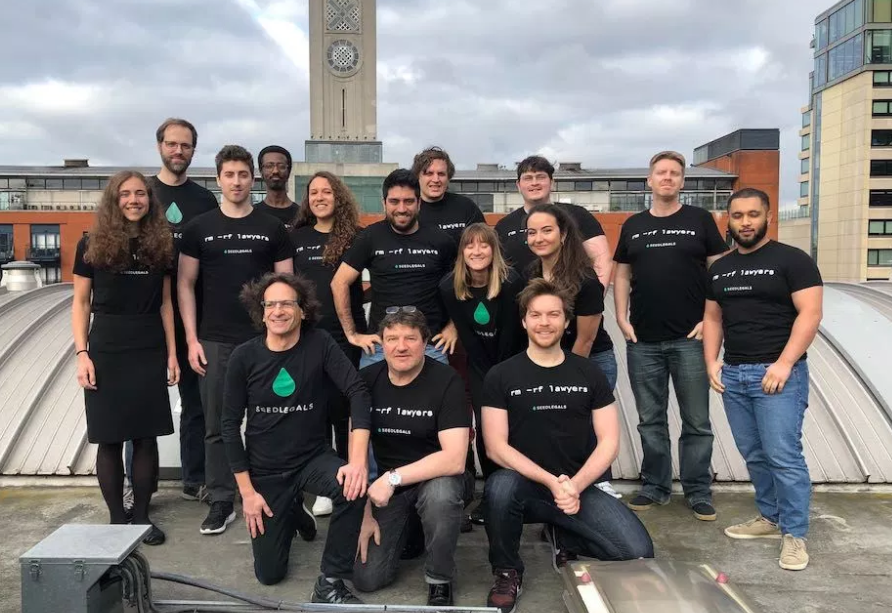 Wrapping it up
People invest in other people. A well-curated personal branding for equity crowdfunding will help you enormously to raise the funds that you need. Make sure you come across as knowledgeable, skilled and approachable and your chances of funding will increase significantly! And remember, this is both online and offline exercise. As always, if you have any questions, please do not hesitate to comment or contact me directly.