Getting under the skin of your investors
You might be wondering if your company is ready for an equity crowdfunding campaign. The best way to find out is by asking potential investors for feedback. But before you do that, you should do your homework, so you present the best possible picture of your company to them. It's a good idea to reflect on what they will be looking for in your pitch. I have written about how to win the investors hearts and minds, so you might want to start there.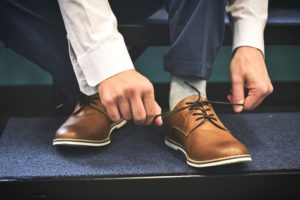 As I wrote in that article, we need to not only sell our product or idea but also our business model. So with that in mind, let's ask ourselves a few questions…
Is my company ready? Answer the following questions first…
What problem are we solving? Is it really a problem for our target audience? If you are familiar with the Value Proposition Canvas (and if you're not, I would really encourage you to spend some time with it), the question could be asked as: is there a good problem-solution fit? After all, 'building something nobody wants' is the #1 reason for startups to fail, and investors know that.
Is there a big enough market? As we discussed in this article, the more sophisticated investors will want a 10x return for their money. And that will need a big market. You'll need to arm yourself with lots of data that shows that your addressable market is big enough and prove that you'll be able to grab a market share that will support your business model. A great starting point, after the mighty Google search engine, is Statista. There are also plenty of specialised research companies that will be able to provide the necessary data for a fee.
Do we have a Minimum Viable Product (MVP)? There are examples of campaigns that have been successful without one, but they're the exception. And they're usually in specific sectors, like pharma, that requires very long research and development times. The reason for investors wanting you to have an MVP is related to the following question…
Do we have traction in the market? We need to show that our MVP has some success. To illustrate the issue, let's look at a company built around an App. There are over 3 million apps in Google Play and over 2 in the iOS App Store (source). But the average user has only 60-90 apps installed on their phone (I definitely have less!), uses only around 30 of them each month and launching 9 per day (source). The chances of launching a successful App that supports the business are small, to put it mildly. Investors will want to see that you have traction. A rule of thumb that some of them use is having at least 100k downloads. And a similar case could be argued for virtually every other industry, with obviously different metrics.

With so much attractive investment around, you'll need to show traction!

How are we going to monetise? How are we going to be profitable? Continuing with the example of the App, the number of downloads is a good early indicator, but it becomes a vanity metric after a while. The important ones, later on, will be revenue and eventually profit. The investors will want to see that we can monetise our product and eventually, with scale (see next point) be profitable. Again, there are notable exceptions (like Twitter, that posted their first profitable quarter after 12 years of operations in Q4 2017!), but it's unlikely that's going to be the case with your company.
Is our solution scalable? Again, the pressure of giving 10x returns means that your company will need to be big and efficient. The only way to tick all these boxes is by being scalable, i.e. managing increasing demand without having to increase the resources in the same measure. You'll need to show the investors how you're going to do that!
What are our competitors? What products can be considered a substitute? Investors don't like to hear that there are no competitors… there's always competitors! Perhaps our business model is different or we're using a new technology. But our target audience will be solving the problem somehow, perhaps using a substitute, perhaps in a sub-optimal way… So I would encourage to do your homework and research the market!
What's our company team? Is it credible and balanced? A good team is essential. Investors understand that the current solutions and plans that the company is putting forward are going to work. But with the right team, the company will be able to pivot and eventually succeed. Investors will be looking at the founders' experience, favouring teams that have previous successes or, at least, that have run a start-up in the past. They will also be looking at the balance of the team, covering all the functions from management, sales, marketing, development, manufacturing, etc. Is your company ready on this front? A way to go around it is to identify your gaps and plan the recruitment of key positions with the money raised, making it clear this is the case.
Do we have the skills and the time to run a crowdfunding campaign? As I have argued in many other articles, running a crowdfunding campaign is a huge time investment. You also have to have the right skills for it. You need to value the opportunity cost of investing so much time in something that is not directly affecting the customer experience, at least in the short term. After all, 'chasing investors, not customers' is one of the main reasons for start-ups to fail. Don't fall into that trap!
Wrapping it up
Do you have satisfactory answers to the questions above? If yes, congratulations! Take a look at my article on 7 steps to prepare your equity crowdfunding campaign and start working!
If you don't have good answers for all of the questions above, at least you know on what fronts to work on. As always, if you have any questions or need some guidance, don' t hesitate to comment or drop me a line through my Contact Form, and I'll be delighted to help you get your company ready for an equity crowdfunding campaign.