Being a musician is tough! Unless you're one of the handful of global artists, you're probably trying to find ways to support yourself economically. And a great way to support your music is Patreon.
In just a few words, Patreon allows you to create a simple page in which your fans can support you, either by making a monthly contribution or by paying you every time you ship a new piece of music.
If you think that might be a good idea, keep reading for my tips to support your music with Patreon:
1. Do your research
Well, you're here, so I assume that's what exactly what you're doing: a bit of research… But reading some blog posts or watching some videos will not be enough. I would strongly encourage you to support other artists. Look for someone that already is doing a good job with their music on Patreon. Subscribe to one of their tiers and watch how they're doing it. You'll learn more than watching a million YouTube videos!
If you need some suggestions of people that are doing a good job, here are mine:
12 Tone makes educational videos about music
Scary Pockets make funk versions of popular pop music
Adam Neely creates Unique Music Lessons (his words not mine, but I actually agree!)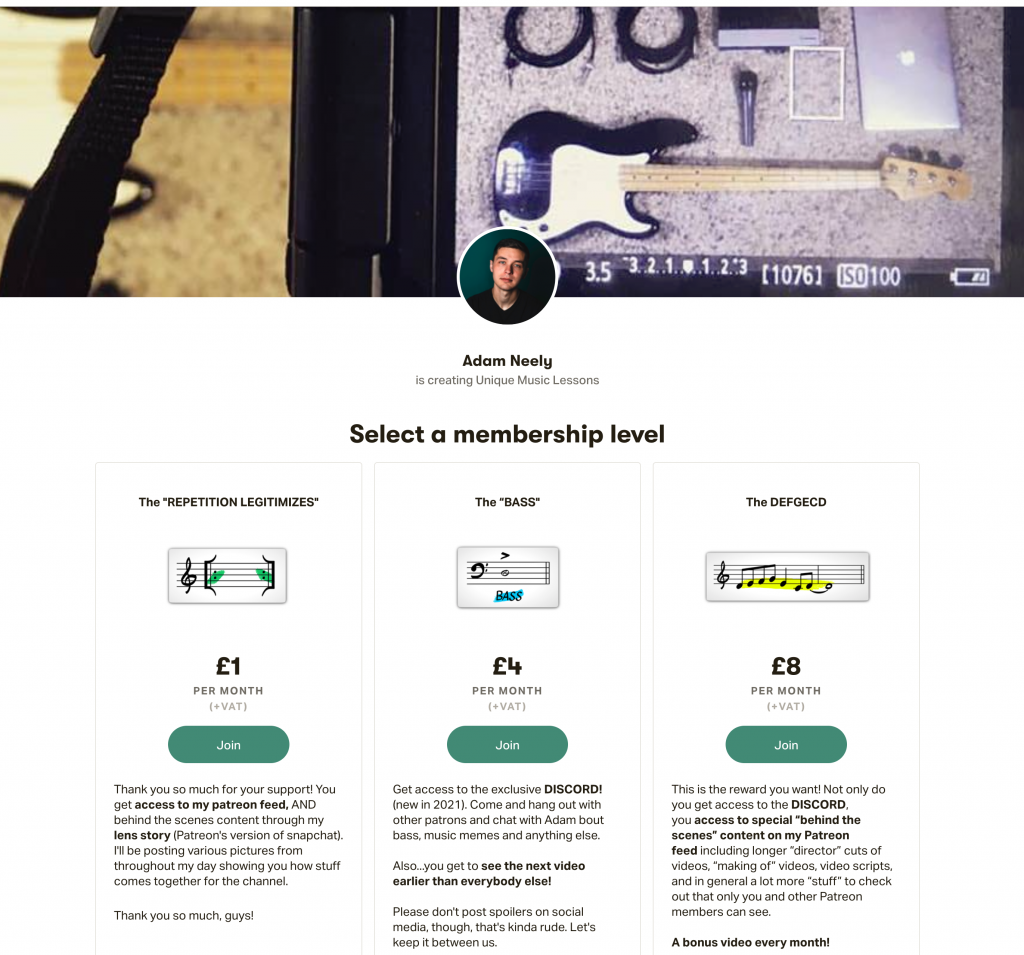 Have you supported someone yet? If yes, keep reading, if not, go and do it.
Rigth, so you have supported someone: then some other great ways to do research are:
2. Make sure Patreon is for you
Patreon is great for musicians that want to monetise their fan base. It's quite crucial to understand that people won't back you just because you created a really well thought through Patreon page. You need to have an engaged audience before you start.
The other crucial point to mention here is that you'll need to be very consistent with the content you're producing. Your fans are going to support you every month, so you'll need to keep them engaged continually so they keep supporting you. And you don't want to burn out either. So be realistic in what you're offering. More about it in point 4…
3. Have a clear mission
Be clear about what is it that you're doing. Go back to my first point and read the description of those Patreon musicians. It's clear, right? And also quite niche… you might want to have a similar approach, being clear of what you're offering to your supporters.
If you want another example, Ali Spagnola's Patreon video is a masterclass on setting the expectations for potential future Patreon backers (while also thanking her current ones).
4. Set up 3 rewards tier
To encourage people to support you, you'll need to set up different reward tiers. If you need ideas, here's a great blog post by Patreon about what to give as rewards as a musician.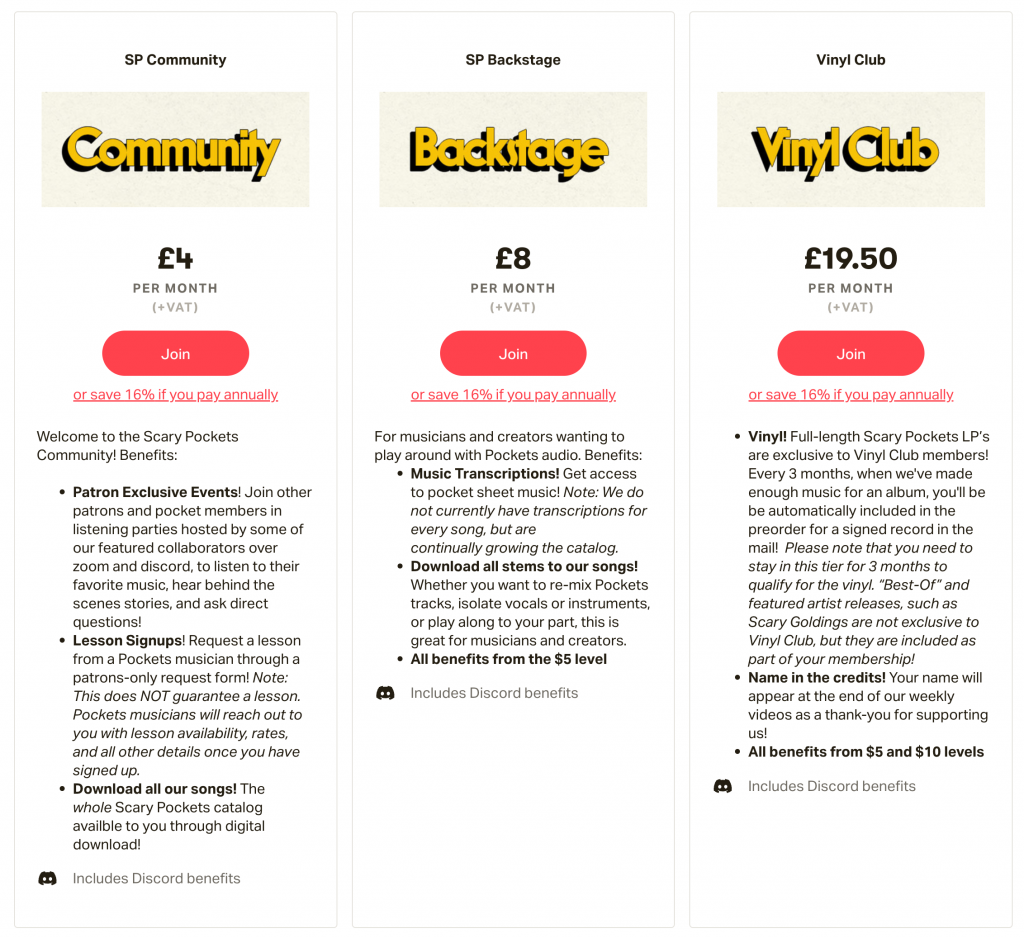 As we've already mentioned, do not commit to rewards that you won't be able to deliver. The worst thing you can do is betray the trust that your fans have put on you.
Patreon mentions in their blog (backed by their own data) that you should have more than 1 reward tier. Based on my experience, 3 seems to be the ideal number.
5. Set up some objectives
What are you going to do when you achieve a certain number of backers? Perhaps upgrade your kit or start doing some live streaming for your supporters… It's a great way of encouraging people to keep supporting you and spreading the word. Again, Patreon recommends having more than 1 objective.

6. Communicate, communicate and… (yes you guessed it) communicate some more!
People won't know you have a Patreon page if you don't tell them. Use all of the channels available to you: social media, gigs, your YouTube channel, mail list (I highly recommend building one over time).
Special mention goes to your own Patreon feed. Focus on offering content specific for potential backers and for each of your rewards tiers. They will have a very different tone!
Also, create a video explaining what's Patreon and why you're asking your fans to support you. On top of Ali Spagnola's video above, I quite like Peter Hollens one.
Some tips about how to communicate:
There is no shame in asking people for help. With the support of your backers you'll be able to focus on doing more of what they already love.
Keep things fun.
Keep your audience engaged: use this opportunity to hear what your fans would love to see.
7. Don't despair!
Patreon is a marathon, not a sprint. It might be disheartening when your growth stalls after your launch. Don't despair. You're here for the long run. Set objectives for 2 years down the line, not 2 weeks!
Wrapping it up
Patreon can be a great tool for musicians to monetise their art. It's a long term bet, but it can be very rewarding. If you have any questions or need support with your Patreon strategy, don't hesitate to contact me.